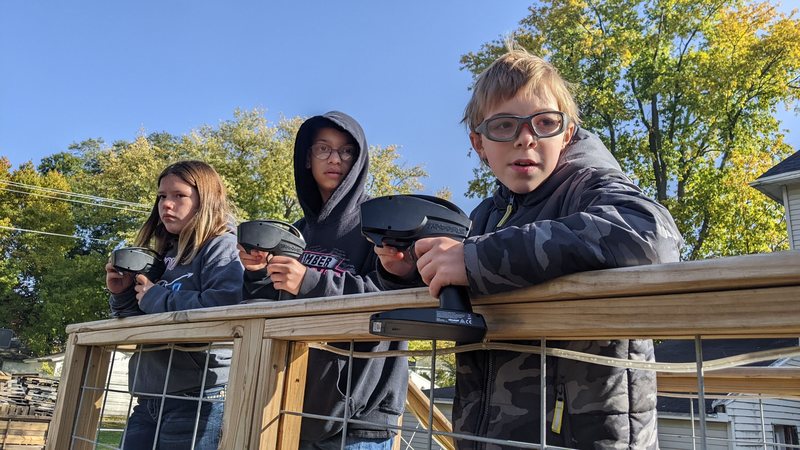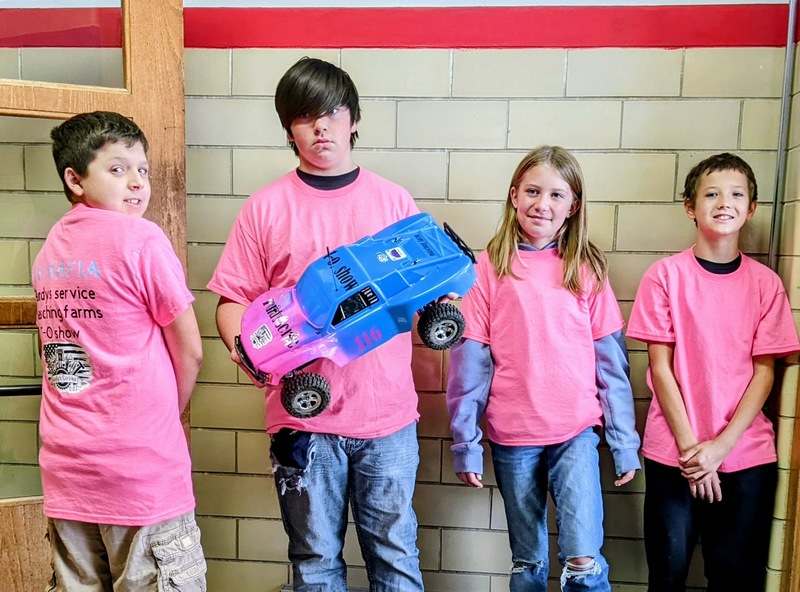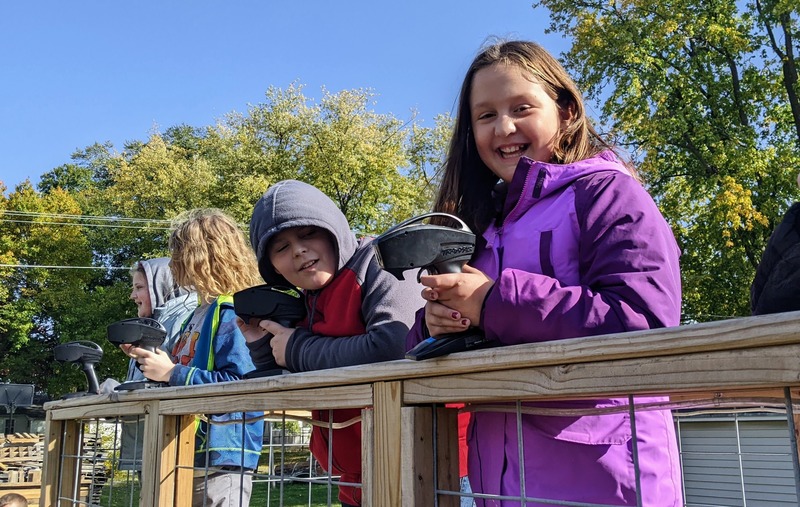 The 6th graders had a great time racing their R/C cars!
They spent weeks in science class building the cars from kits and testing
them. They had a great day at the track a couple weeks before getting some driving practice, then had a big day at the races on Saturday, Nov. 5. The students worked with sponsors and then designed and painted their cars. They learned how to use the Cricut Maker to cut the
vinyl numbers and logos for the cars, and even made their own team t-shirts. The project helped them learn a lot of physics, engineering, and art, and they had a great time doing it! Thanks to all the sponsors, parents, and especially to Tony, Trace, and the team from Kempton Speedway who helped make this happen.