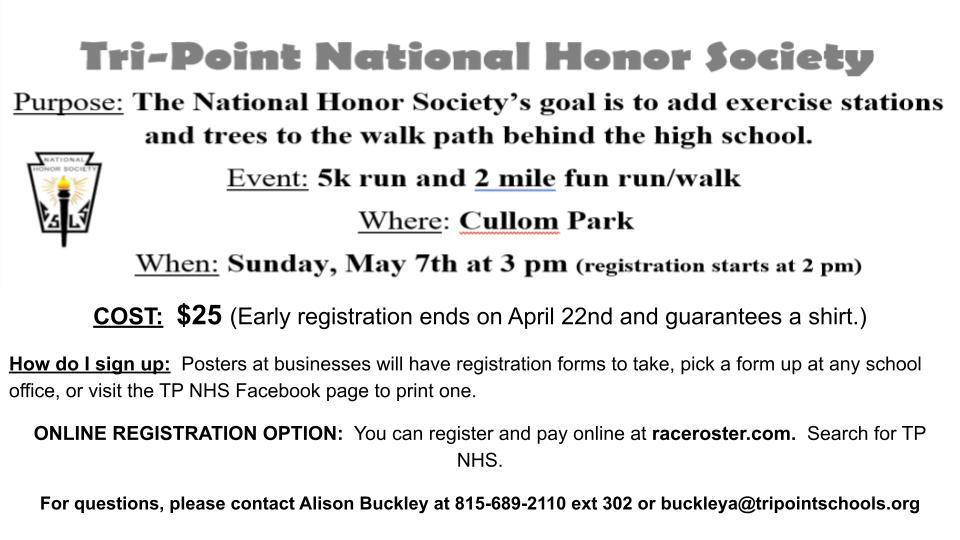 Good night in #pointlandusa celebrating the 2022-23 #nerdherd aka Scholastic Bowl Team #broughthomesomehardware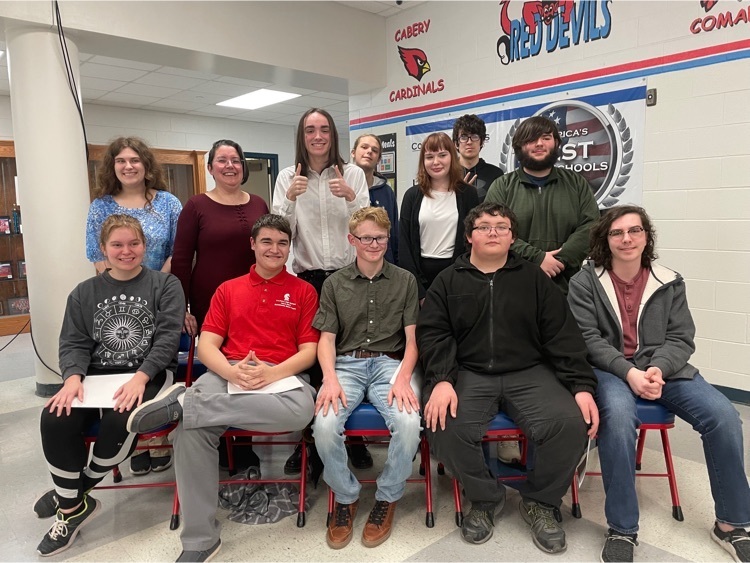 The girls softball games today (3/28) and Thursday (3/30) with Grace Christian are canceled and will be rescheduled for a later date.
Today Tri-Point Schools wore Hawk colors to support our neighboring school during this time . Tri-Point UE/JH would like to send continued thoughts to the Prairie Central School District. #hawks💙
The girls softball game at Kankakee Trinity today (Saturday 3/25) is canceled.

Tri-Point would like to continue to extend our deepest condolences to the families of Dylan Bazzell and Drew Fehr as well as the entire Prairie Central community throughout this difficult time. Chargers, let's show our support by wearing Prairie Central colors on Monday, March 27th! Wear your navy blue, light blue, and white!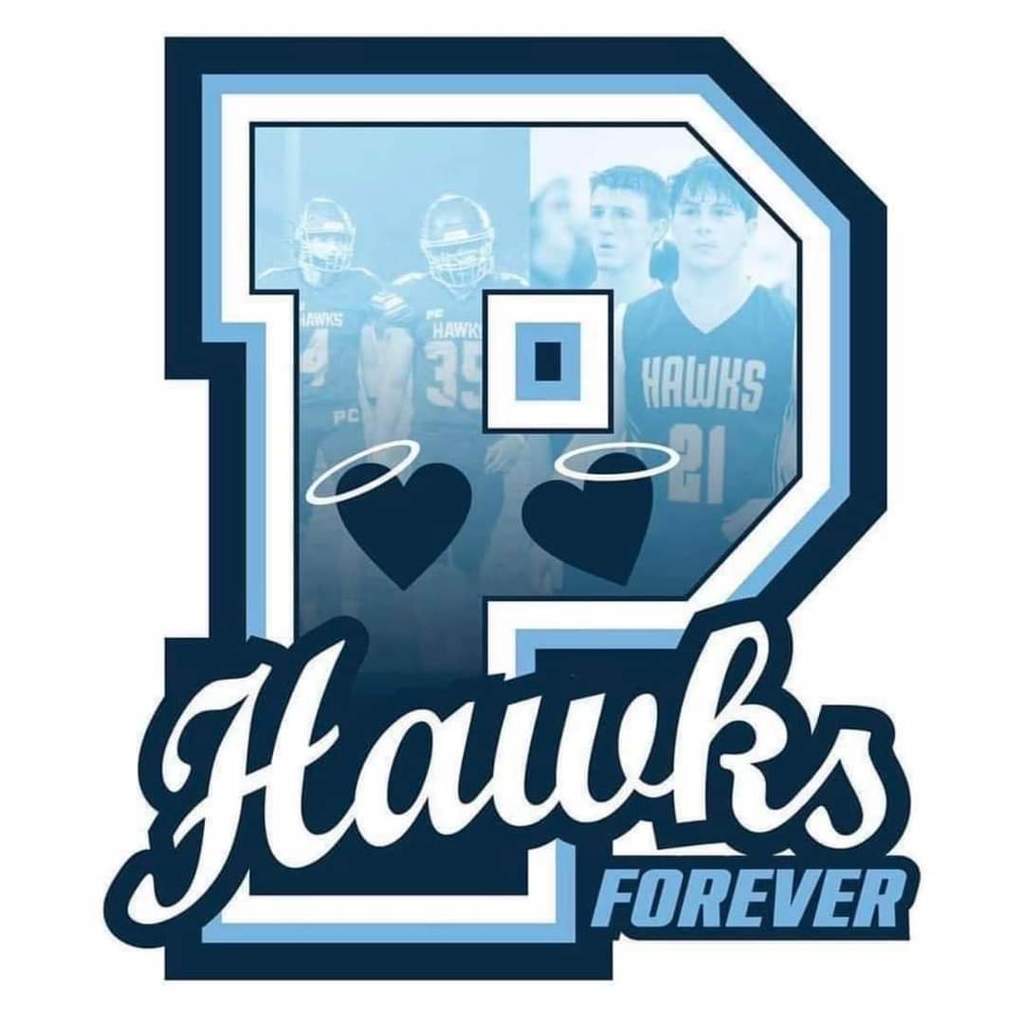 The girls softball game tomorrow (Saturday 3/25) at Kankakee Trinity is moved to 2 pm. Bus time in Cullom is 12:20 pm and Cabery is 12:35 pm.
From #PointlandUSA, TPHS sends the glow of our blue lights to PC and the families of Dylan and Drew. Wishing our neighbors peace and healing.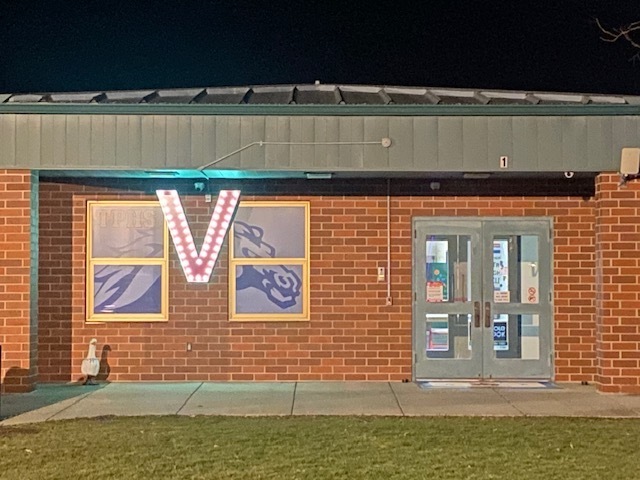 The Tri-Point Intramural basketball program wrapped up its season last Saturday. Thanks to all the kids for participating in the program and the coaches for volunteering their time.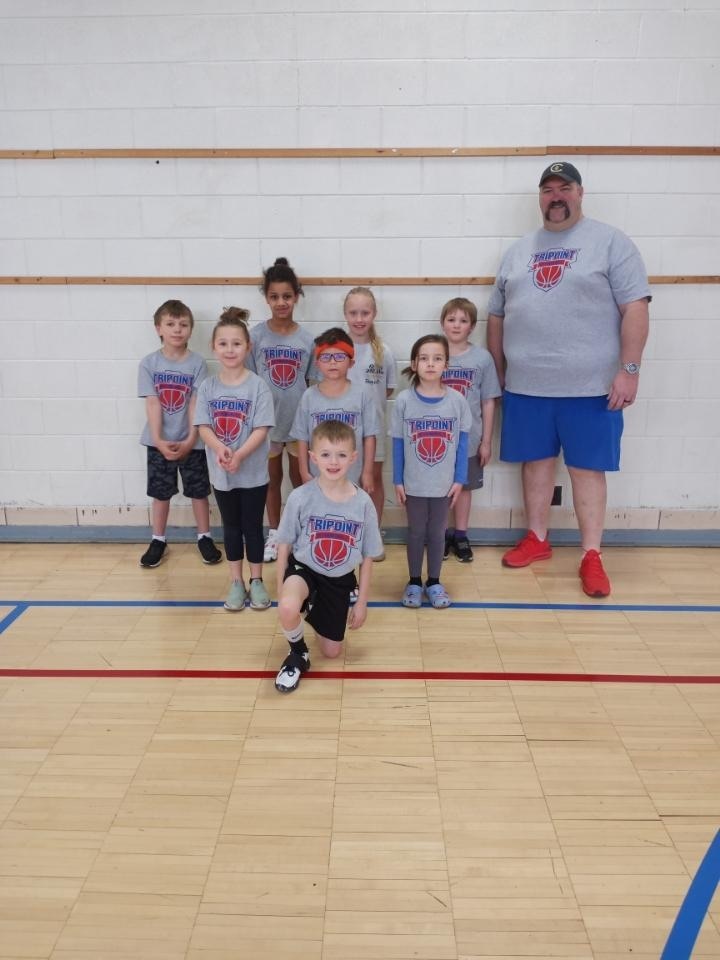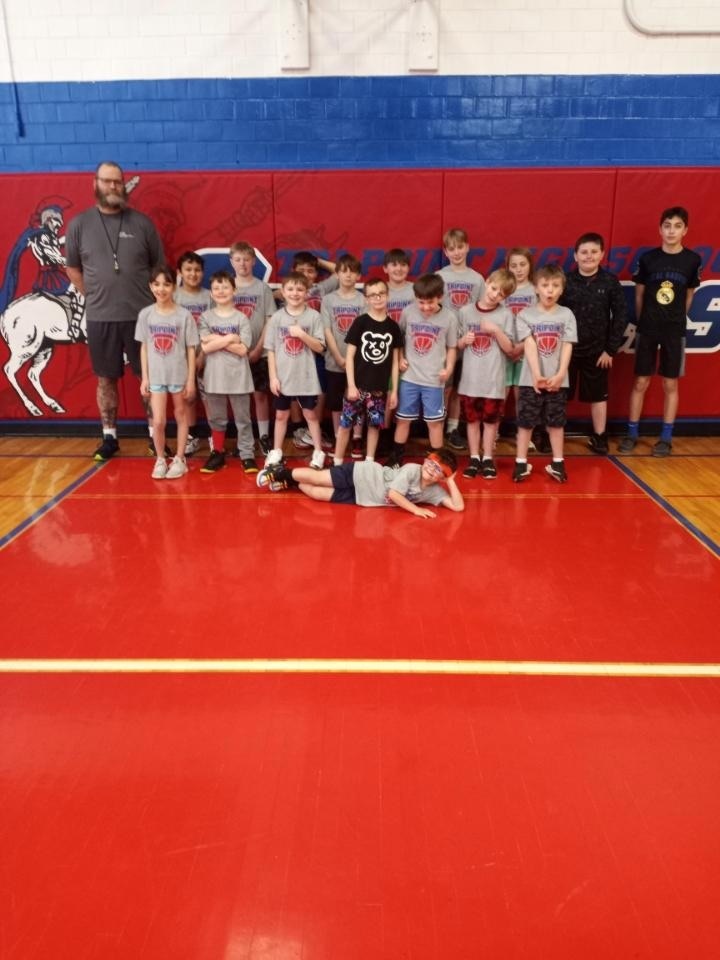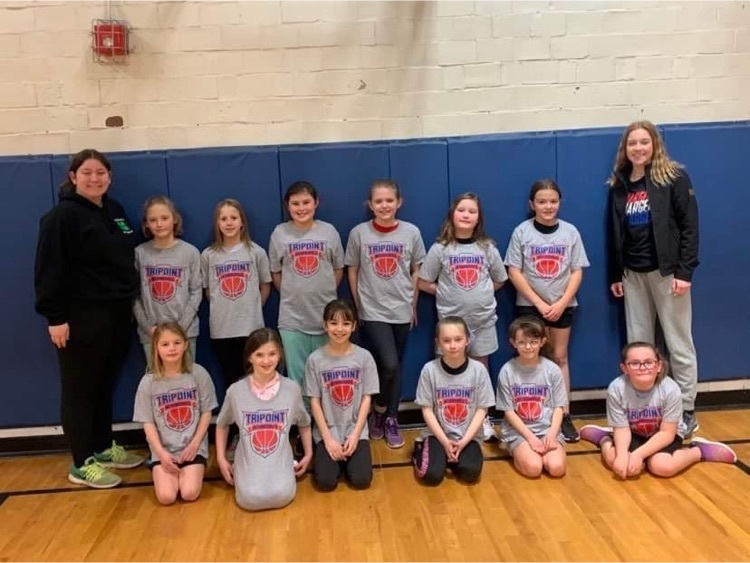 The Tri-Point School District would like to extend our deepest condolences to the Prairie Central families, students , staff and community. You are in our thoughts during this difficult time . #pchawks💙
Help the TPEA raise money for senior scholarships! Cash drawing on Friday nights until May 5th. May 5th will be the $1000 grand prize drawing!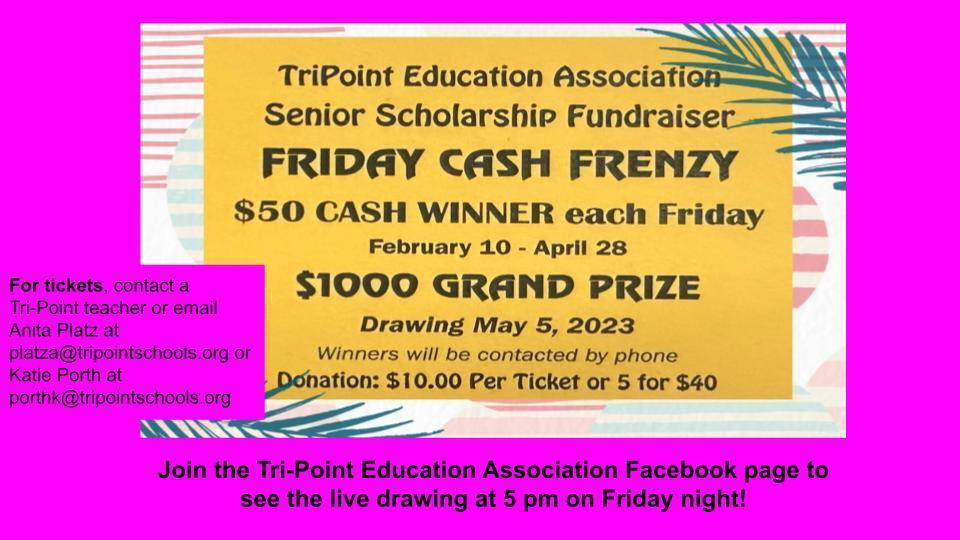 What's today? It's #PICKLEBALL Tournament Day in #PointlandUSA And we crowned new champions with Mihereteab and Lainey capturing the crown #theyareabigdill #everydayispickleballday #picklesrule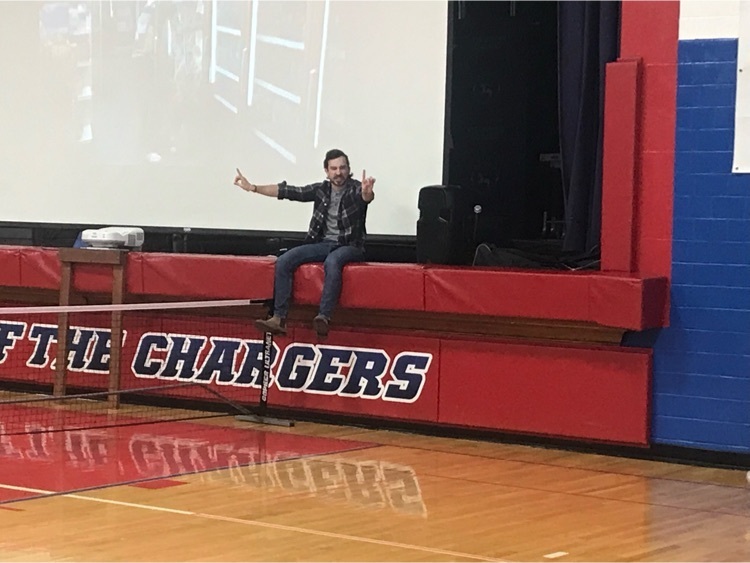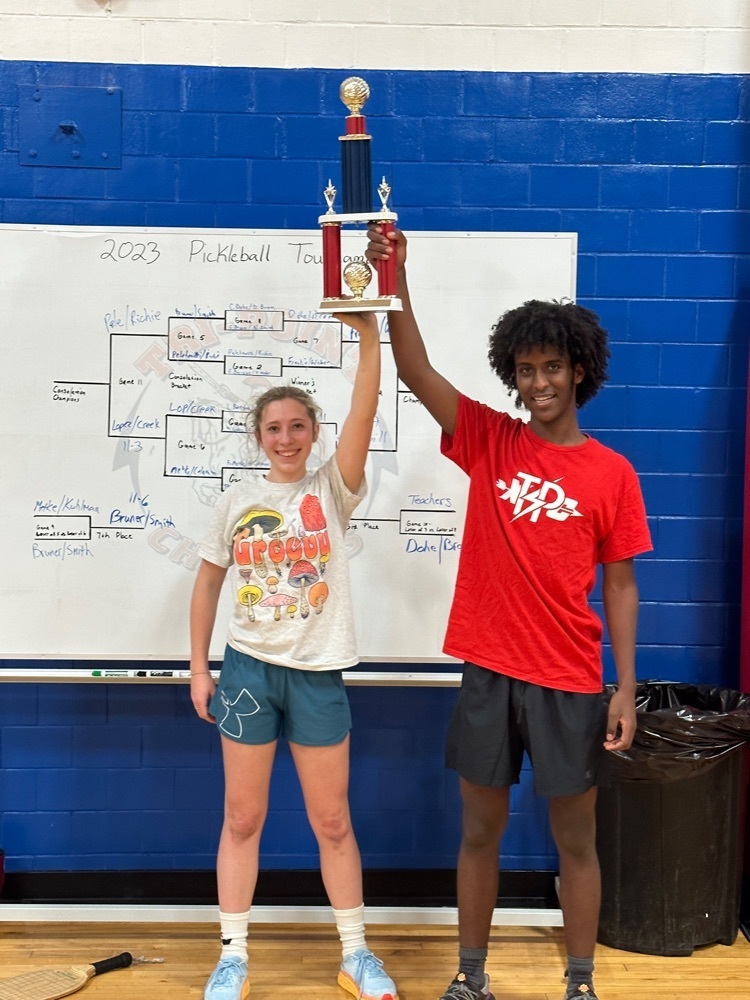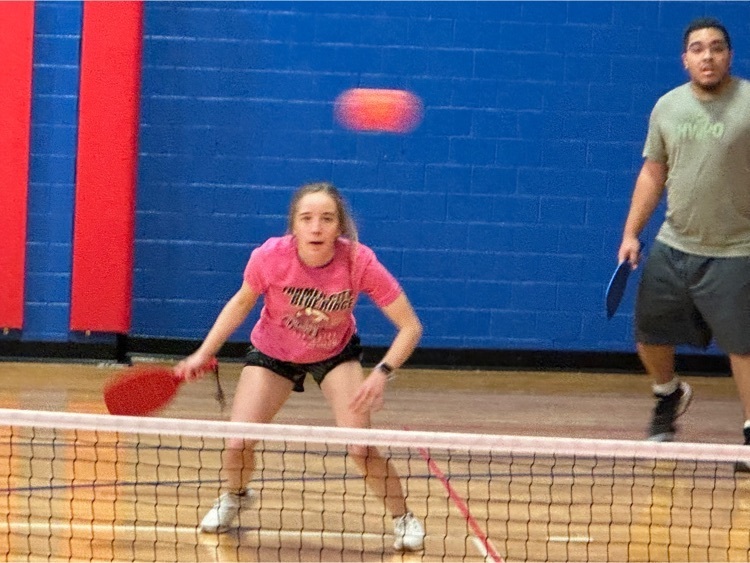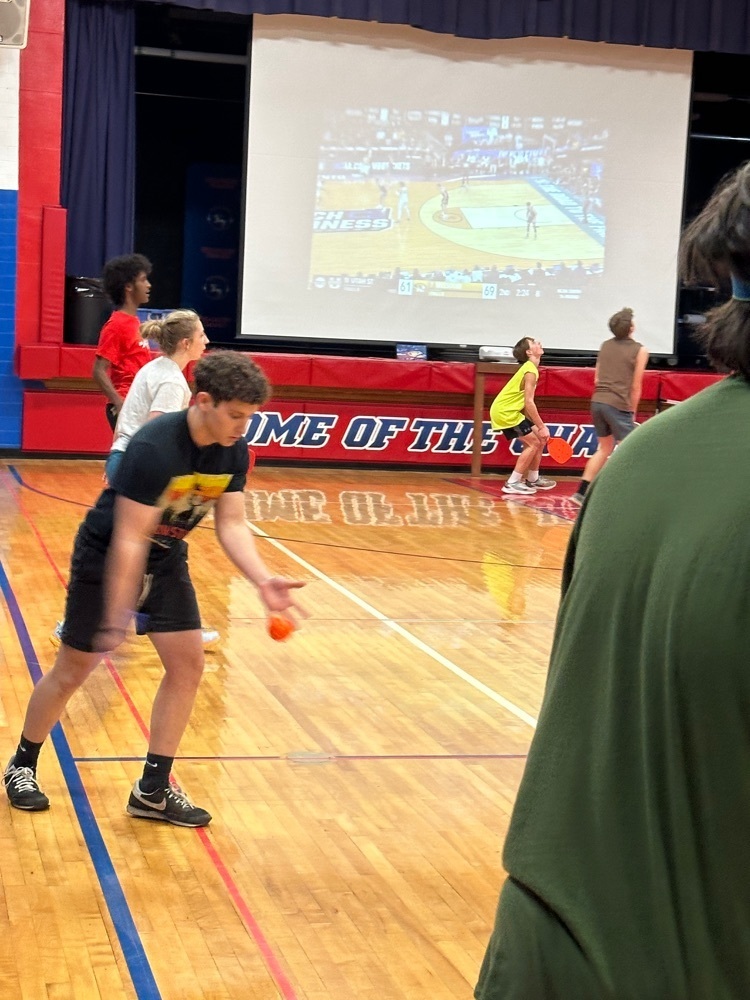 Charger Families This is a quick reminder concerning our upcoming Spring Break. Tomorrow, March 17th, Tri-Point Schools will dismiss 1 hour early at 2:10 . There is no school March 20-24 and school will resume, Monday, March 27th. Enjoy and be safe!

For all Tri-Point kids turning 5 by September 1, 2023.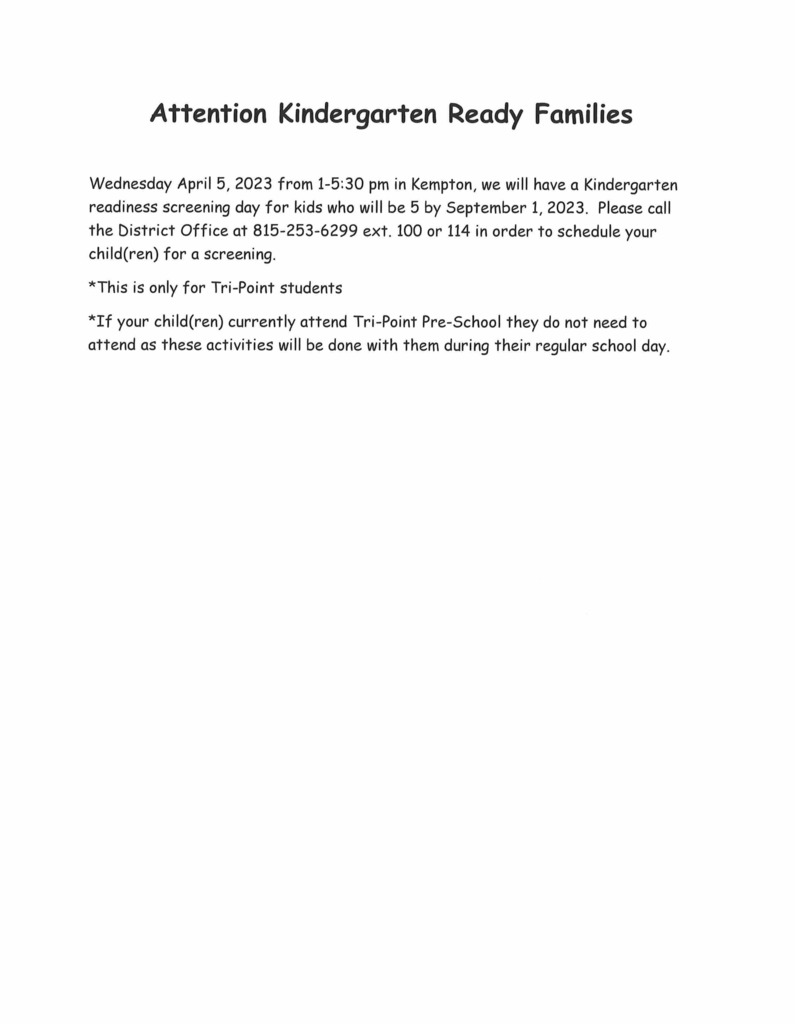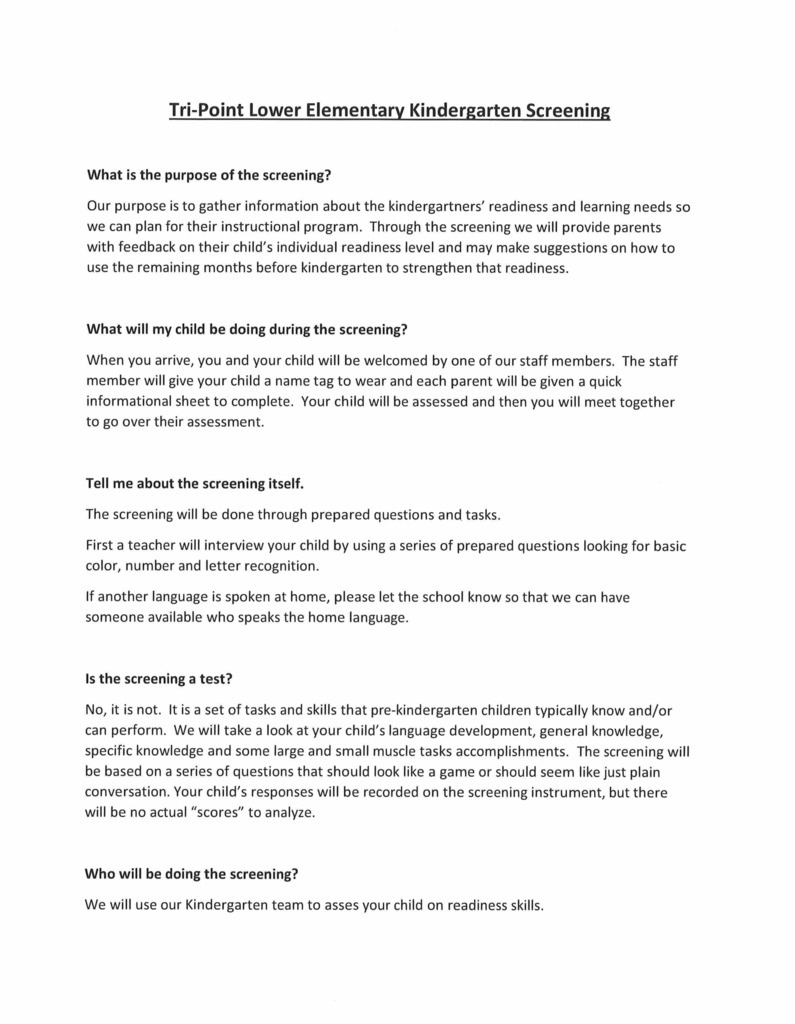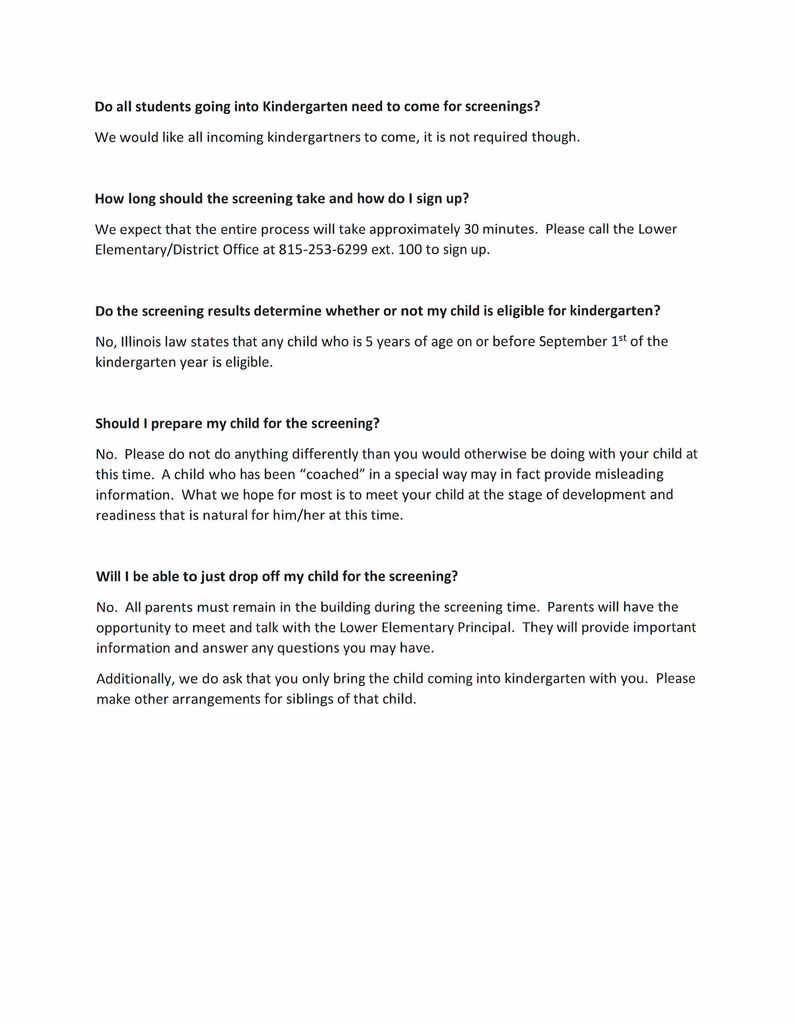 LACC Fantastic Friday Feature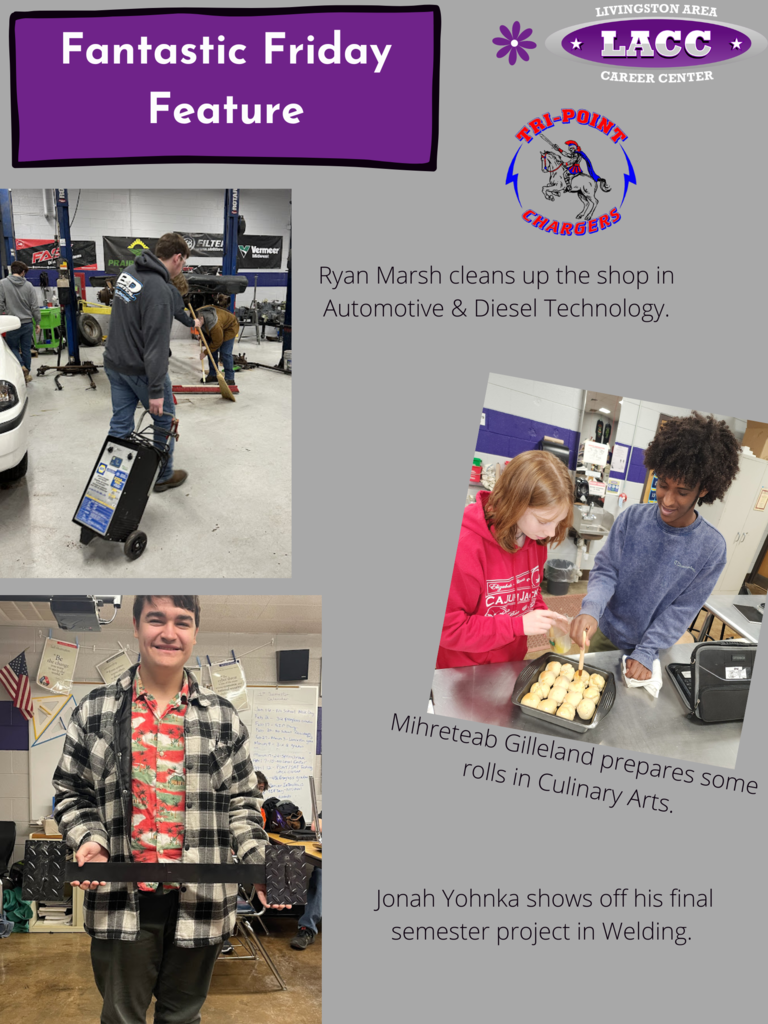 This Friday March 17th will be a 2:10 pm early dismissal for all Tri-Point schools.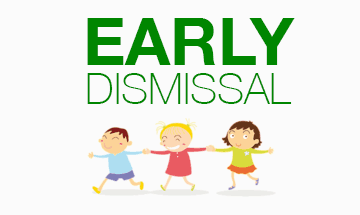 The National Honor Society held their induction ceremony on Tuesday this week. New inductees were Ewan Lintner, Addisyn Rock, Alli Schuette, Lainey Bertrand, Dani Taylor, and Riley Patterson (not pictured). The group would like to thank Kankakee County State's Attorney Jim Rowe for speaking at their event!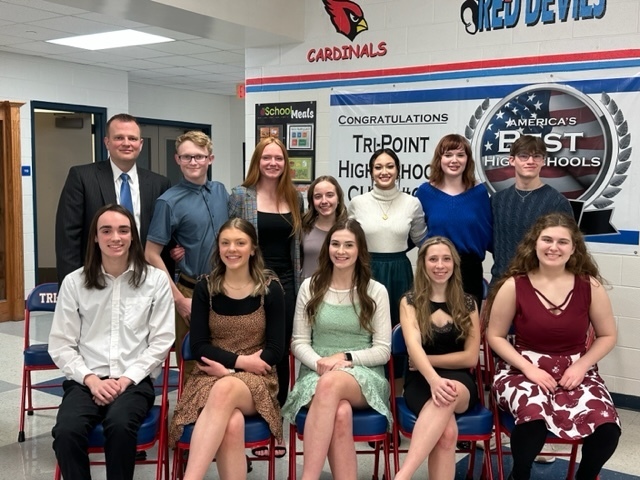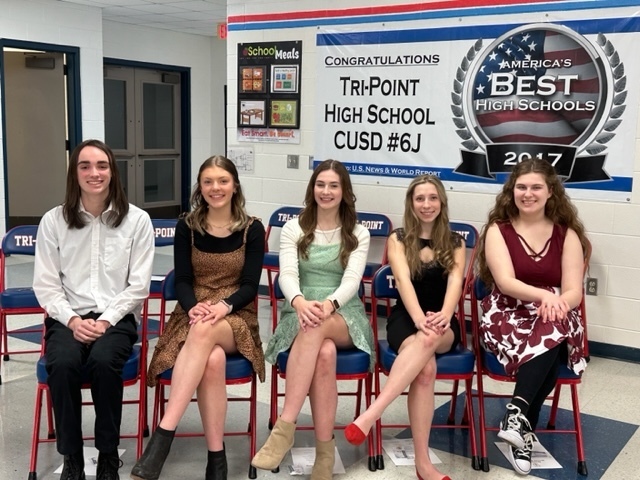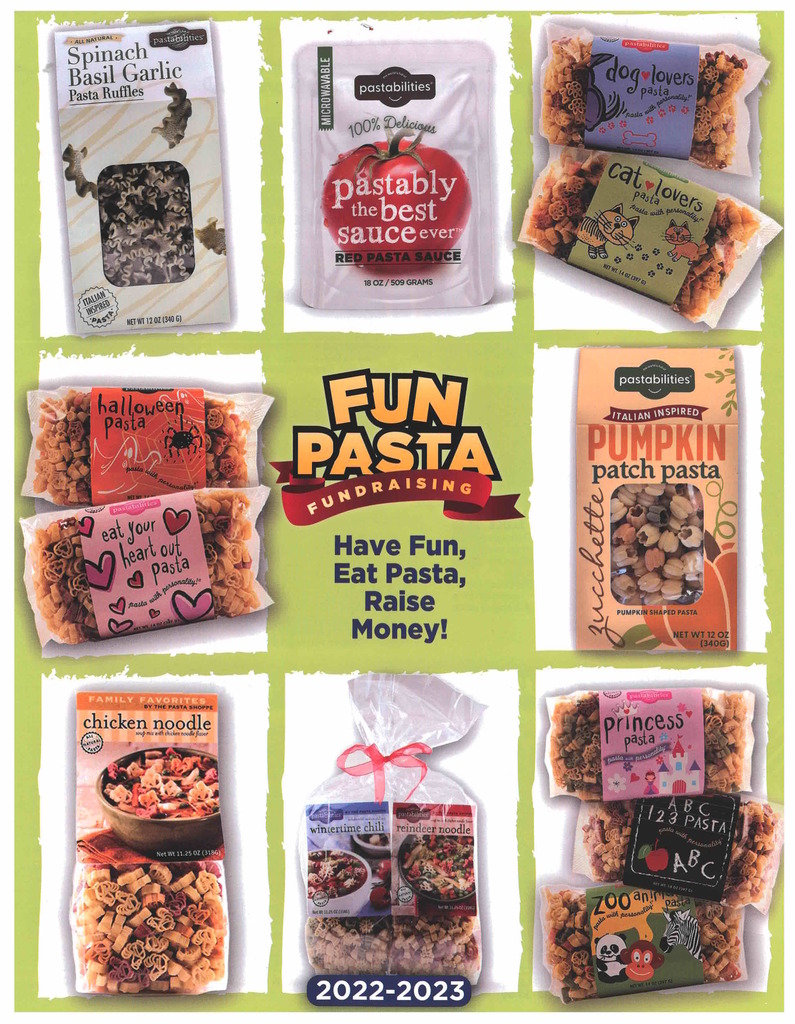 Congratulations to the TP basketball athletes that were named to the RVC all conference team. Kyra Cathcart and Adriana Hummel were 1st team selections. Kasi Hughes was special mention, and Lainey Bertrand was selected for the 2nd team. For the boys, Kaden Weber was special mention.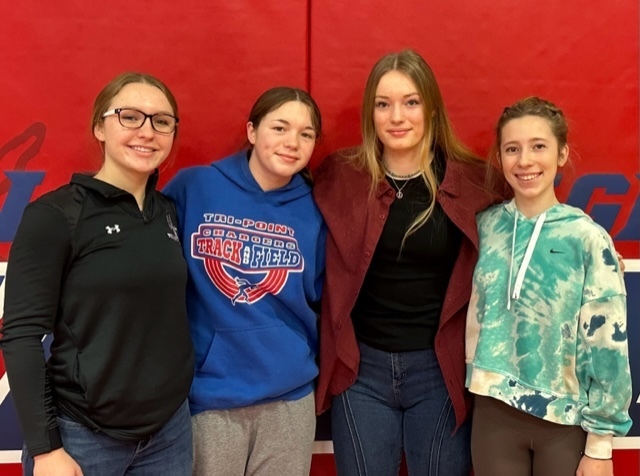 A few high school announcements: -The high school girls track team will NOT travel to ISU today for the Cogdal Indoor Track Invite. -The high school boys track team is still scheduled to go tomorrow to ISU. Athletes need to check the Google classroom and SportsYou app for announcements in the morning. Bus time is Cullom at 8 am. -No track or softball practice today after school. -Scholastic Bowl is still on for tomorrow in Bloomington. Announcements will be sent via text or posted in the Google Classroom. Bus time is 6:15 am in Cullom