Reminder : UE/JH Dress up days for this week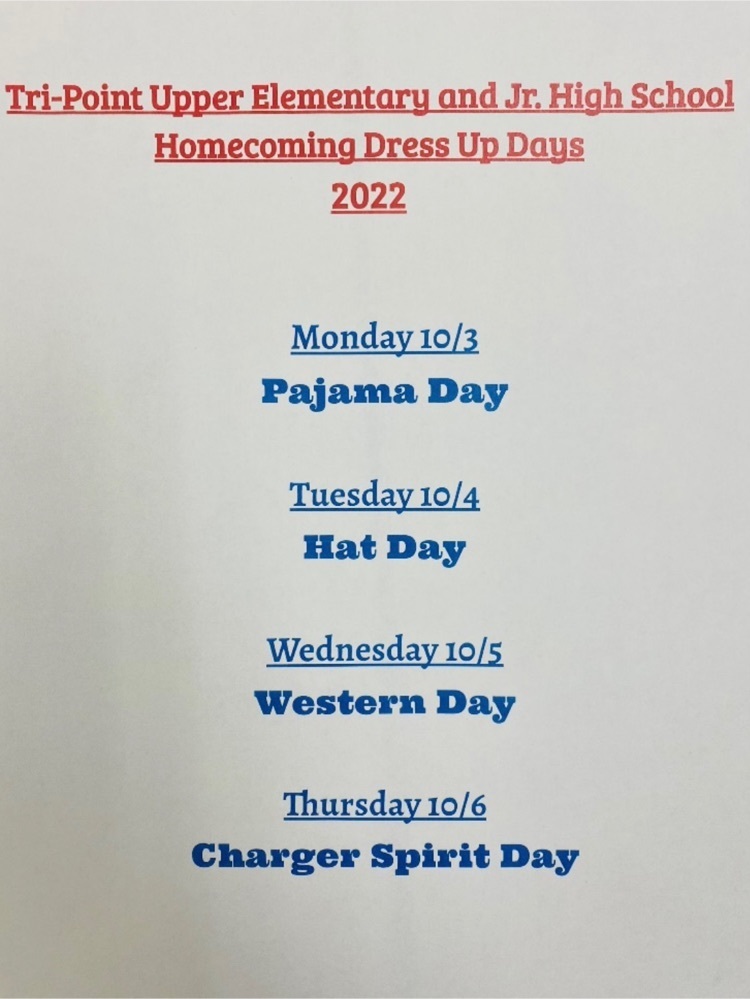 Congratulations to the 2022 Homecoming Court. Seniors are from left to right: Kyra Cathcart, Franky Barriga, Zoey Honeycutt, Mihreteab Gilleland, Katelyn Poe, and Micheal Lopez. Junior attendants are Millie Ruiz and Dominic Brauman. Sophomores are Alli Schuette and Anthony Harrell. Freshmen attendants are Madison McNeill and Aiden Hogan. King and Queen will be crowned at the parade on Thursday, Oct 6th. The parade will start at 1 pm.

The Tri-Point varsity volleyball team had a successful Volley for the Cure night with a big win over GSW in 3 games. Emma Creek had 16 digs, and Zoey Honeycutt had 17 assists and 4 aces. Kyra Cathcart had 8 kills along with Maddie Stites' 3 blocks. The Lady Chargers will play on Monday 10/3 at Lexington with the freshmen game starting at 5 pm.
The volleyball team kicked off the Volley for the Cure night with a pink pie in the eye to Mr. Kelly, the top teacher who made the most money this week! Thank you Mr. Kelly for letting us throw two pies and helping us raise $154! Tonight's game is another great way to support the Anthony Rizzo Foundation with basket raffles, 50/50, and a cupcake bake sale. Game time is 5 pm and wear pink!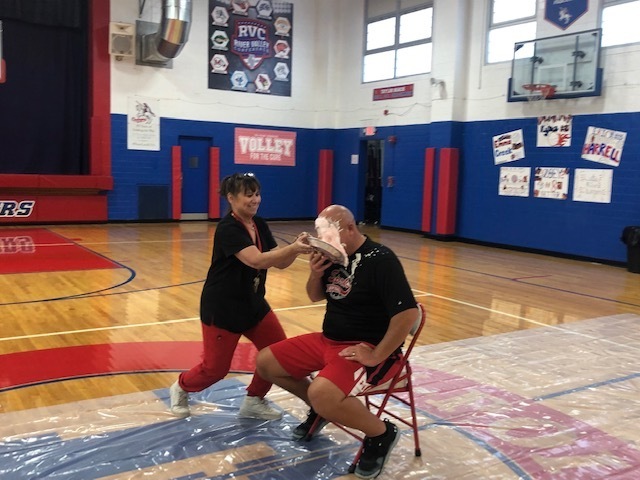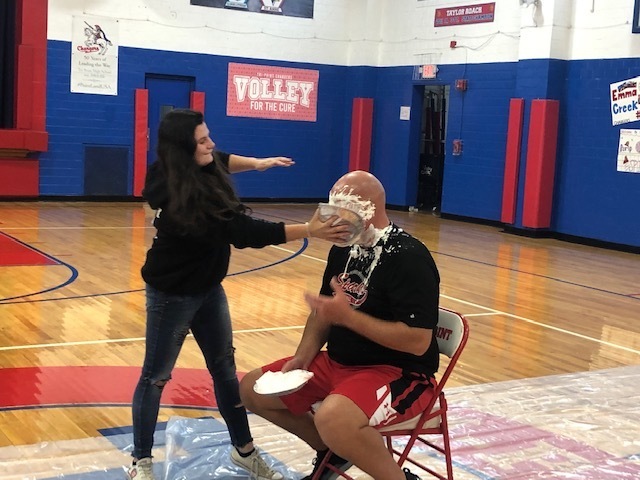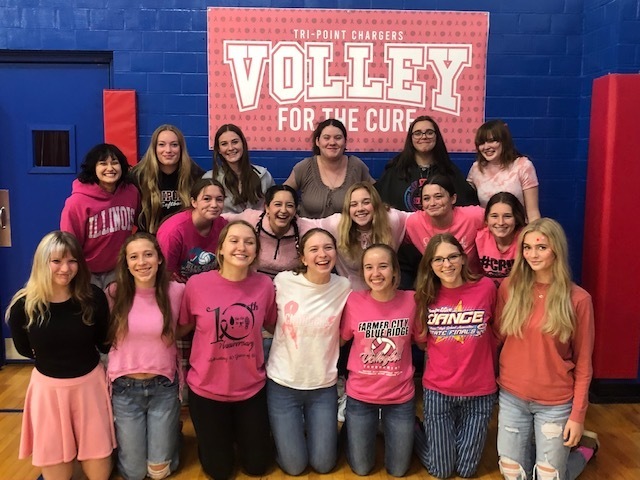 Volley for the Cure is Tuesday 9/27 at the high school against GSW. The JV game will start at 5 pm. All proceeds, including game admission, will go to the Anthony Rizzo Foundation!
The girls home volleyball game tonight (9/26) against Milford will start at 6 pm for the JV game followed by the Varsity.
Hello Parents and Families! We are excited to offer a way to give back to TRI-POINT UE/JH! On 9/26/2022 we will be kicking off an event to help raise funds that will benefit all ofour students and staff. Our GameOn! program, will help with funding. In additionto: New technology, curriculum enhancements, and new Physical Education materials. It is going to be AWESOME; we are excited to get started! A few things to note: • This program will be very easy for you. It only requires about 10 minutes of your time. • Your students can earn great rewards, just for their effort. No money required! • This is an online, donation-based fundraiser, and the email and text message donation requests can go to people you know anywhere in the world. That means no direct pressure on your shoulders. Students will be bringing home more information next week after our Launch Party presentation. Please help your student register and complete the Golden Ticket assignment THAT VERY NIGHT! All students who complete the Golden Ticket assignment will receive fun PRIZES and it does not require any money to register. We will also have some fun drawings for a $250 Amazon Gift Card and four Mini Party Fridges stuffed with CASH! I will be sending a few more emails throughout the two-week program. Please contact me directly if you have any questions. Thank you in advance for your support! Sincerely, Mr. Schmale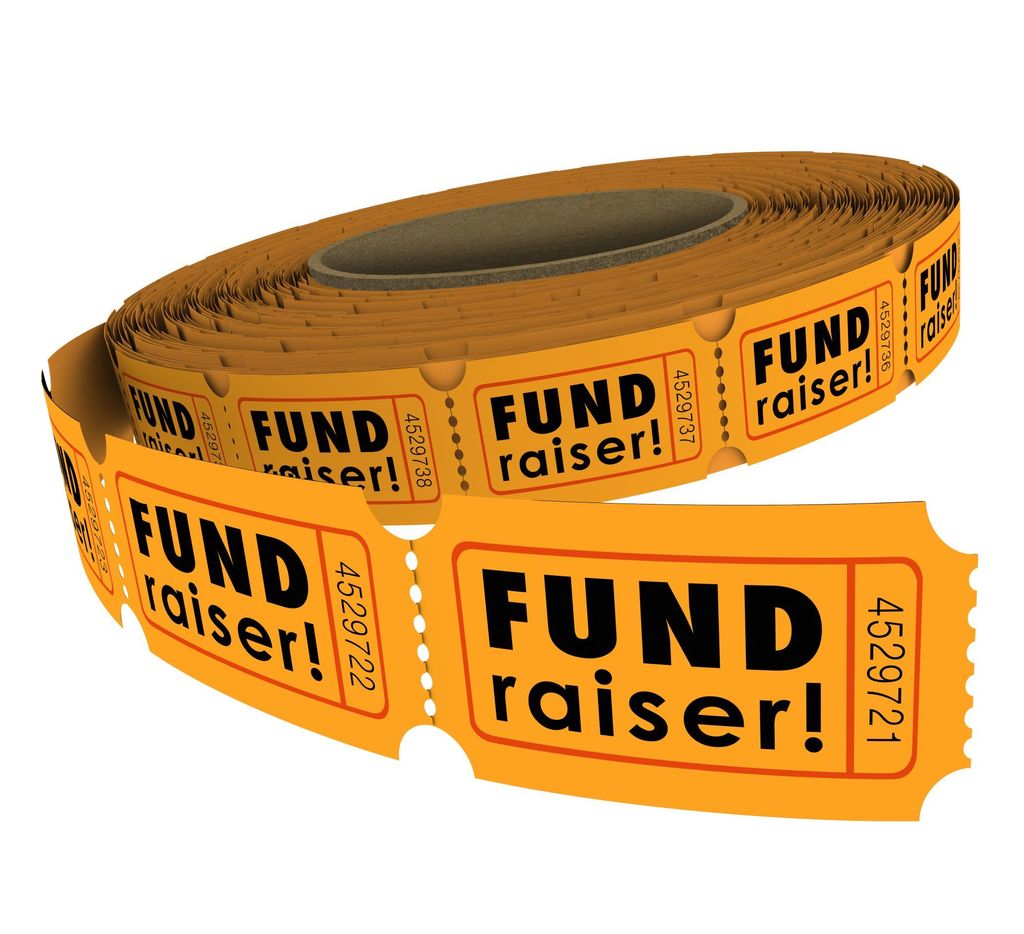 ***Friday is Picture Day!*** Picture day for all schools in the Tri-Point District will be Friday September 23, 2022 On-line order codes for each school below Lower Elementary - 72558ZB UE/Jr. High - 72559DA High School - 72559GF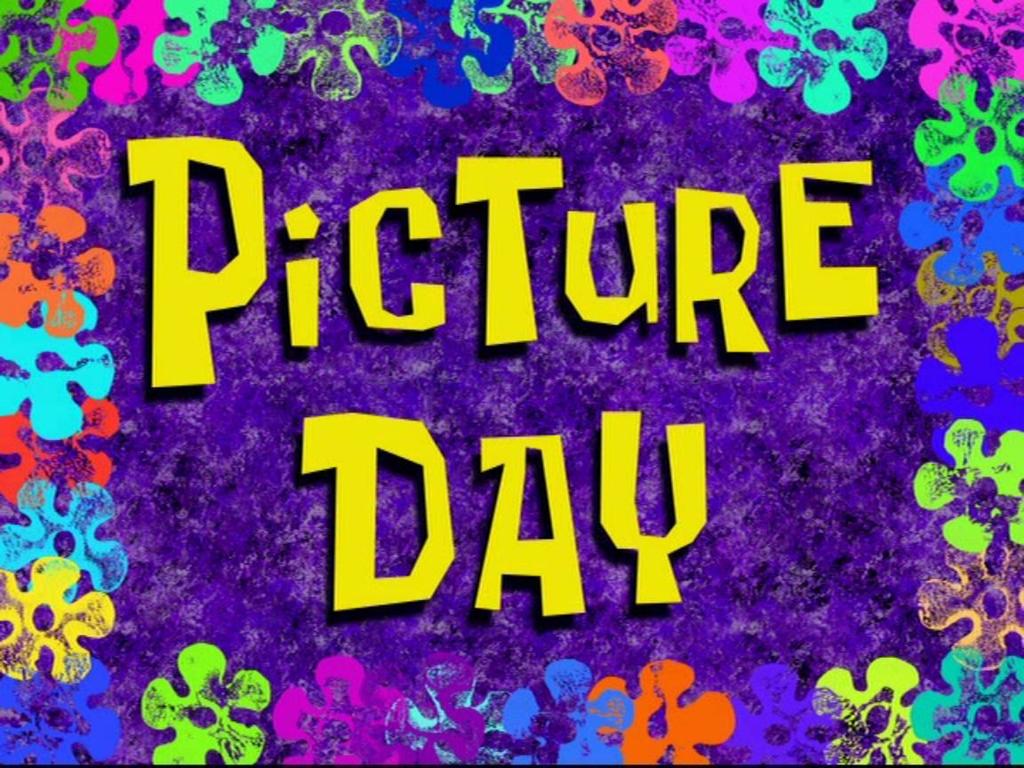 Attention Charger families! This message is a reminder that tomorrow is a 1 hour late start. Buses will run 1 hour later in the morning, breakfast will still be served in each building and school will be dismissed at regular time. Thank you.

Make sure to get out and support the Boosters next Wednesday!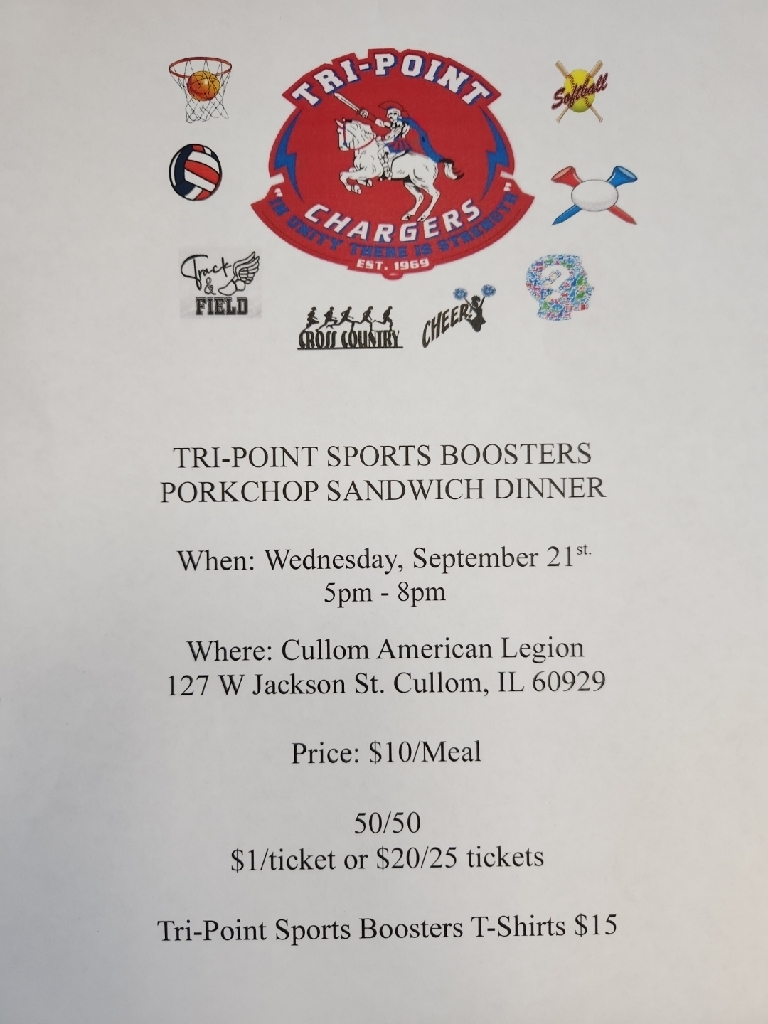 Attention : The JH girls basketball game scheduled for tomorrow; September 15th has been postponed. (Saint Malachy is still in girls softball ) Reschedule is TBD .

Health examinations required by grade. Please submit these forms for your students to their school office as soon as possible. Physicals and immunizations must be submitted by October 15, for your child to remain in school. In lieu of submitting a completed physical form by October 15, you may present proof of an appointment with your Dr. and then provide the completed form after that date.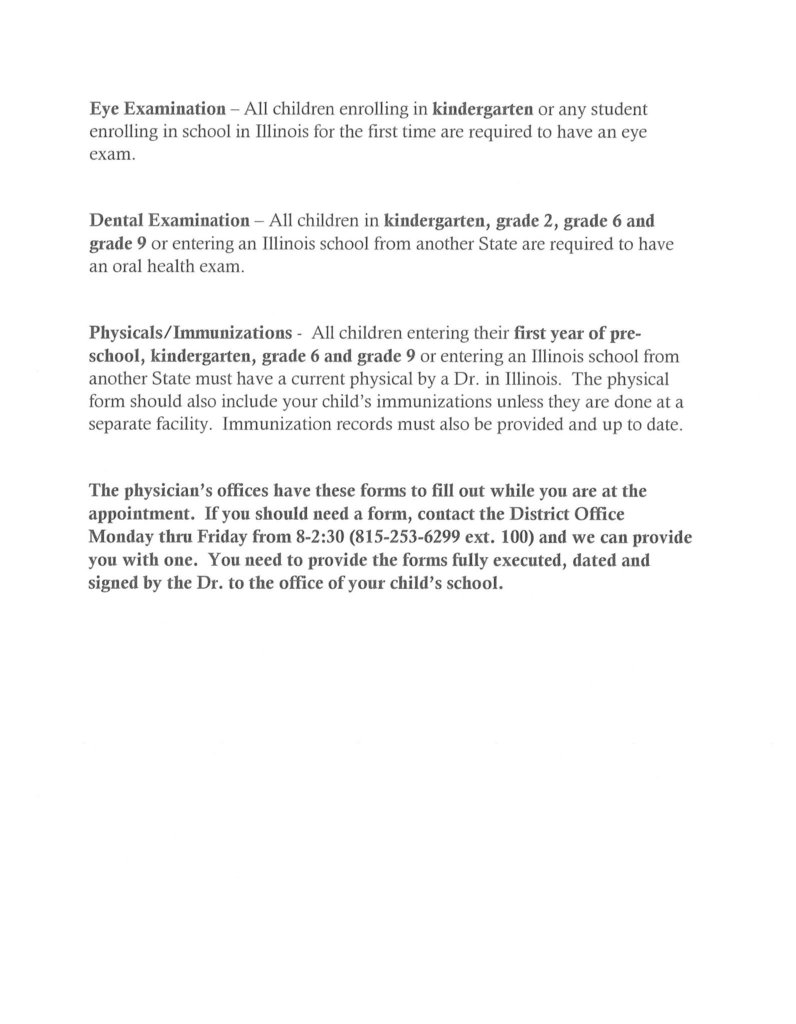 A La Carte: Tri-Point Upper Elementary/ Junior High will be bringing A La Carte back to the 2022-2023 school year: on Tuesday, September 6th. Students will be able to bring cash or check to the office during homeroom period; Mondays, Wednesdays and Fridays. This money will be added to the student's lunch accounts to purchase food items; in addition to their normal lunch menu options. Please remember; these items costs are not covered by any free and reduced status with the school district. All food items will follow school-wide peanut free rules. Please call the office with any questions 815-686-2247. Below is a list of upcoming items available for purchase and pricing: Slushie--$1.50 Donuts $1.00 (powdered or chocolate) Ice Cream $1.00 Extra Sandwich $1.00 Chips $1.00 Rice Krispy Treat .75 Ritz Bits .75 Capri Sun .75 Muffins .50 Goldfish .50 Cheez-it .50 Small Cookie (Fudge Stripe, Grandma cookies)

Vision and Hearing Screening Mandate The Child Vision and Hearing Test Act (410 ILCS 205) mandates the following in all public, private, and parochial schools: Vision screening must be provided annually for: 1. Preschool children 3 years of age or older in any public or private educational program or licensed childcare facility. 2. School age children in kindergarten, 2nd and 8th grades, in special education class, referred by a teacher, or are transfer students. 3. Recommended for those in 4th, 6th, 10th, and 12th grades. Hearing screening must be provided annually for: 1. Preschool children 3 years of age or older in any public or private educational program or licensed childcare facility 2. School age children in kindergarten, 2nd and 8th grades, in special education class, referred by a teacher, or are transfer students. **Follow up screens shall be done within 2 weeks of the initial screening date. Those children with test results that meet criteria will be referred for further evaluation. The Illinois Administrative Code (Title 77 Administrative Code Section 685.110 (d)) requires that parents/guardians are notified prior to a screening in writing that a screen will be conducted. Notification can be done through a school website, school handbook, a newsletter, the school calendar, a separate notice, etc. The notice is not consent to screen. The following language must be included in the notice per (105 ILCS 5/27-8.1) (from Ch. 122, par. 27-8.1): "Vision/Hearing screening is not a substitute for a complete vision/hearing examination by an eye/hearing doctor. Your child is not required to undergo the vision/hearing screening if an optometrist or ophthalmologist or hearing doctor has completed and signed a report indicating that an eye examination or hearing examination has been administered within the previous 12 months." In lieu of the required screening services, a completed and signed report form, indicating the child had an examination by an optometrist or ophthalmologist for vision and/or physician for an audiological evaluation completed by an audiologist within the previous 12 months, is acceptable. Screens shall be provided by an IDPH certified vision and hearing screening technician. These services are currently provided by the Ford County Public Health Department. For more information, please call Becky Beck, C.A.T.V., at 217-379-9281.
Attention : -Cross Country practice is cancelled for tonight . -Softball game and practice is cancelled for tonight. -If you are a softball player and would like to attend Girls Basketball practice today you can, but it is NOT mandatory . Thank you
*Attention* The Upper Elementary/Junior High is having issues with calling into the building today. If you cannot reach this campus; Please call the District Office at 815-253-6299. We apologize for the inconvenience .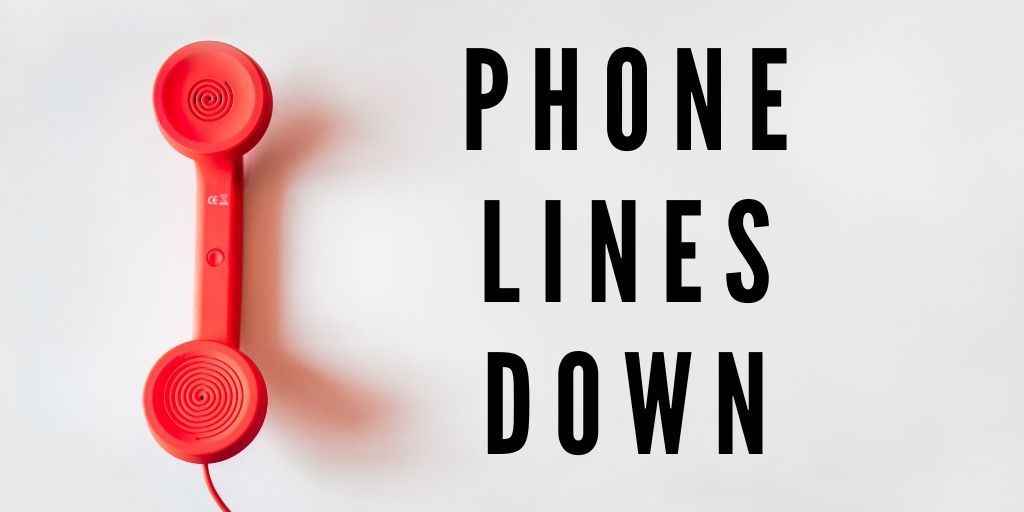 Reminder: Junior High Girls Basketball (5th -8th grades) practice begins Monday, August 29th . Please remember all athletes must have a sports physical to practice. Thank you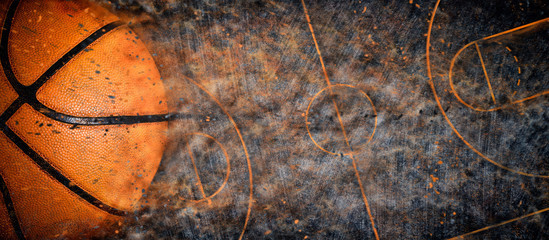 Announcements: Cross Country Meet today has been cancelled. Thank you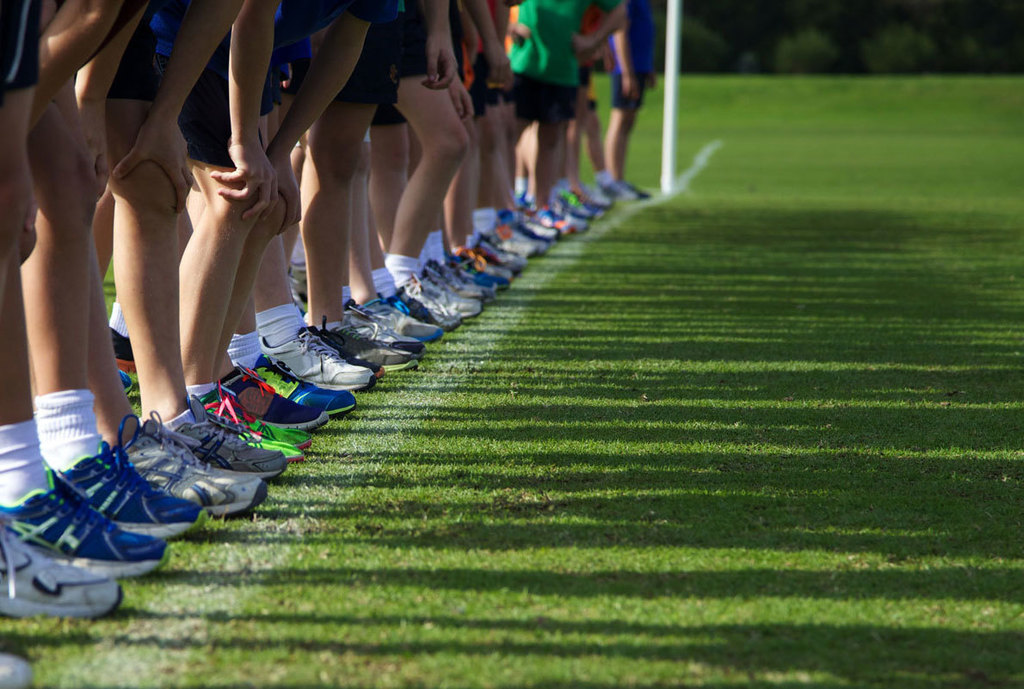 New Tri-Point App and Website